We are Kim Brill and Kat Adair
We're glass artists and instructors based in Austin, Texas. We share a passion for our exciting, versatile medium and we bring to the table unique methods, a depth of experience, and a commitment to teaching excellence.


We adore fused glass. And we love teaching fused glass.
It's our aim to bring to fused glass artists an online learning experience that is fun, easy to understand, and inspiring. Not every artist has access to workshops at a teaching studio, and the pandemic has brought new obstacles. We want to help artists solve some of these problems, learn interesting new things, and stay creative. We will help you to acquire new skills, have a blast doing it, and squeal when you open the kiln!


Our online glass school is brand new, and we're committed to quality instruction, paid and free lessons, and techniques that will take your fused glass to new heights.
Please do check back with us as we will be adding lessons.

Click to read more about our tutorials and enroll.
About K+K Creative
K+K Creative is a collaborative partnership with Kim Brill and Kat Kramer Adair, and our online courses have been developed in cooperation with Helios Kiln Glass Studio in Austin, Texas.


If you are fortunate to live near a teaching studio, encourage you to support it whenever possible and take advantage of in-studio classes when it is safe to do so.
Our students say:
"A flexible, fun, easy, and distinctive powder layering technique. The final pieces are wonderfully vibrant, and powder mixing gives you a chance to play with new, unique colors. Kim gives great insightful art composition tips and thoughts along the way. A great class!"
— Jenny
This is a project from Kim Brill's Watercolor Glass tutorial.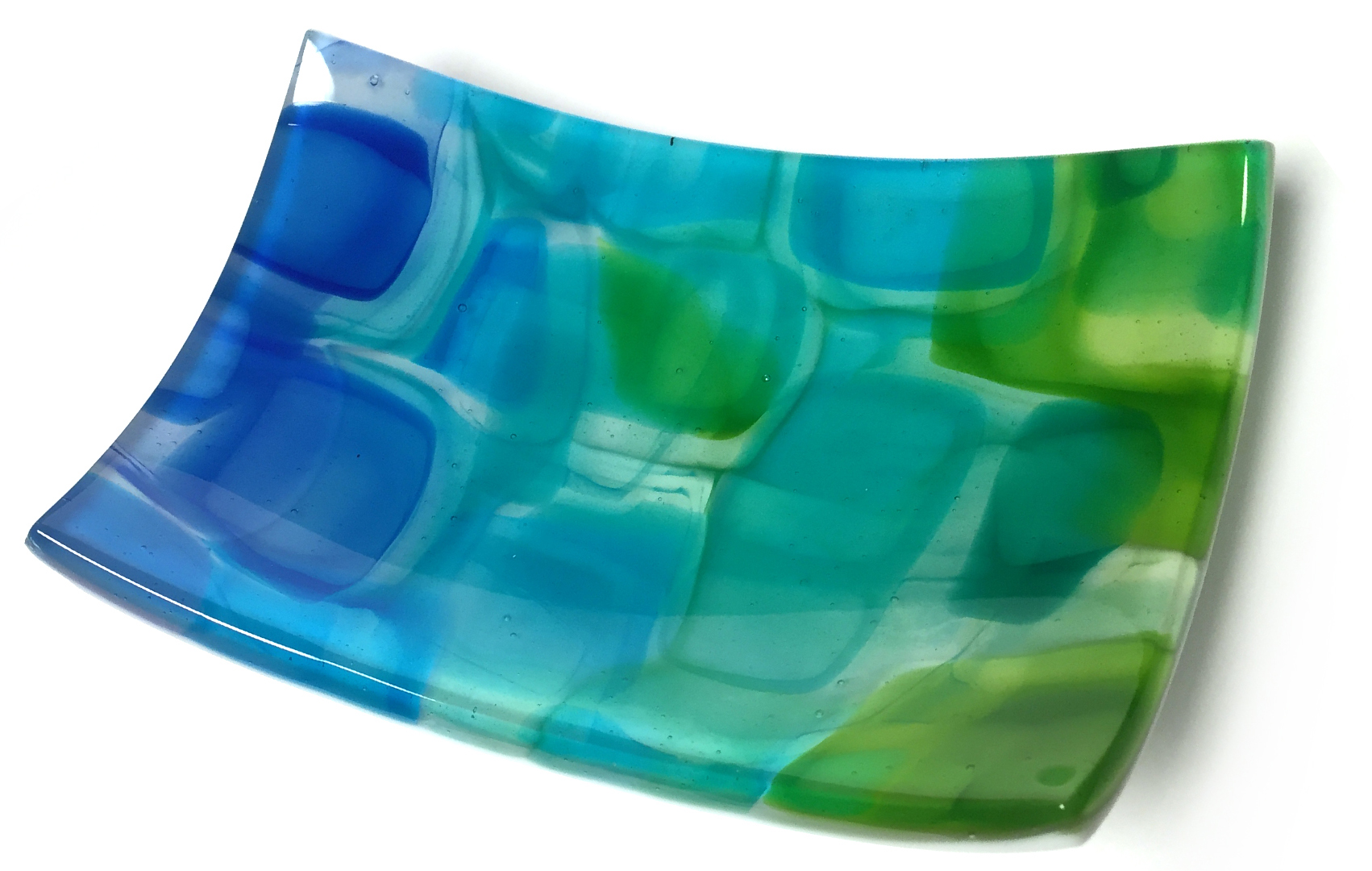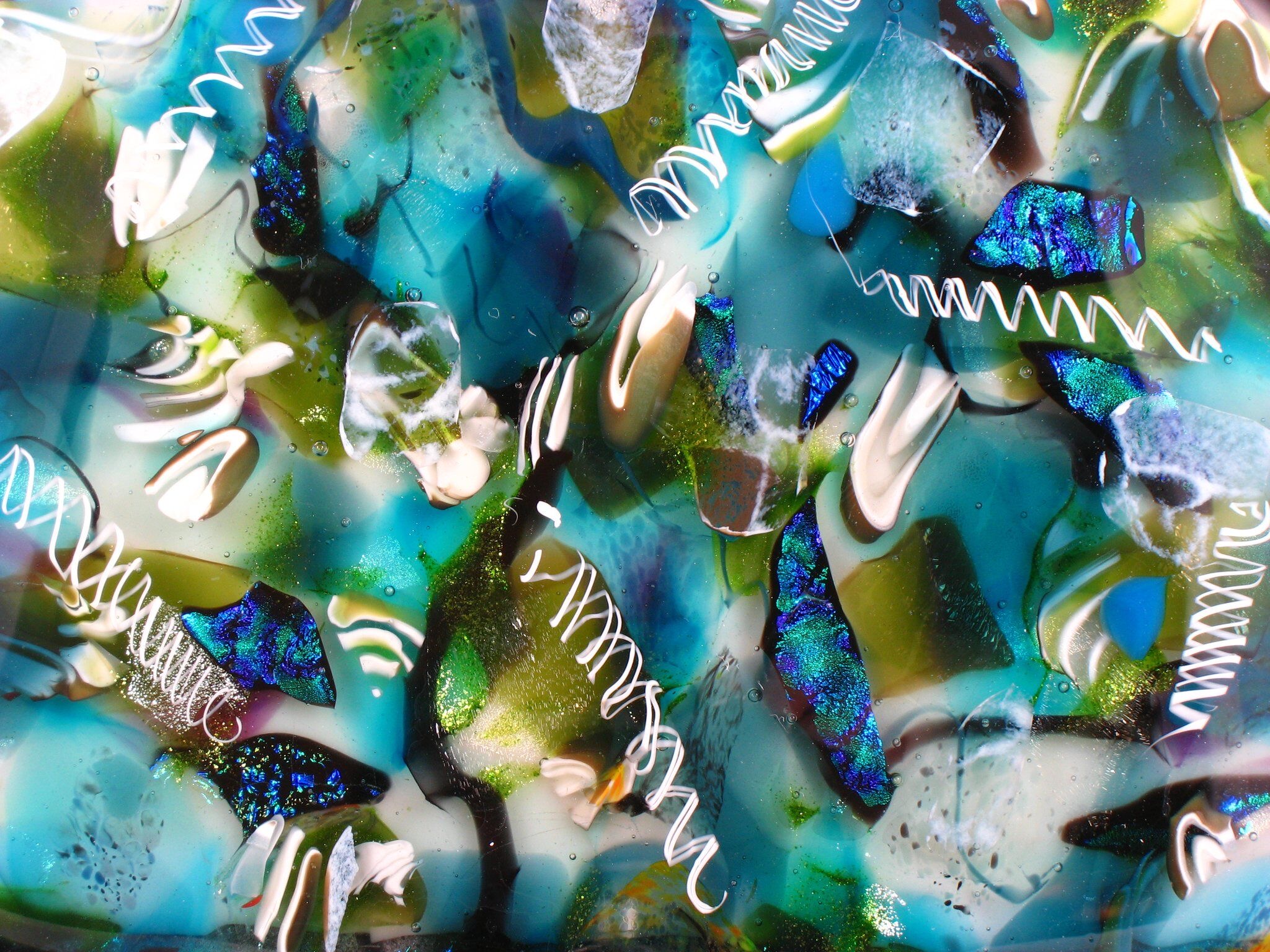 "Kat is not just a great glass artist — she is also a talented, experienced jewelry designer and she is able to elevate the work of her students."
—Liz


This cabochon blank is from Kat Adair's upcoming Layered Jewelry with a Twist class.
---
We are Proud to Use Bullseye Glass Exclusively in our Tutorials and Our Personal Work.
---