A new color chapter is about to unfold.
We firmly believe that you can never have too many color choices. That thinking was loudly endorsed by glass artists everywhere when we published our Powder Blend Recipe Book in 2022 to rave reviews. And so it seemed like a logical next step: find out what new colors we can discover using colored transparent sheet glass over opal colors. So we went on a treasure hunt. And we found some very exciting new colors – a multitude of new colors.

More than 600 new colors developed with Bullseye opal and colored transparent glasses.
Have you ever wished that Robin's Egg Blue was just a tiny bit darker? You can find that color here. Would you like some deeper greens? We've got you covered. We have mixed and matched blues with greens, purples with pinks, and tints with neutrals. And, of course, we had a blast with transparent Neo-Lavender, which works magic with so many colors.
Our beautifully designed PDF is organized according to color families, and contains a diagram to help you make your own color samples. This will become your go-to studio resource book.


Imagine what you can do with additional colors.
More vibrant skies. Deeper, bluer oceans. Redder robins. Hotter chili peppers. Greener pastures. Sunnier suns. It's a whole new colorful world out there!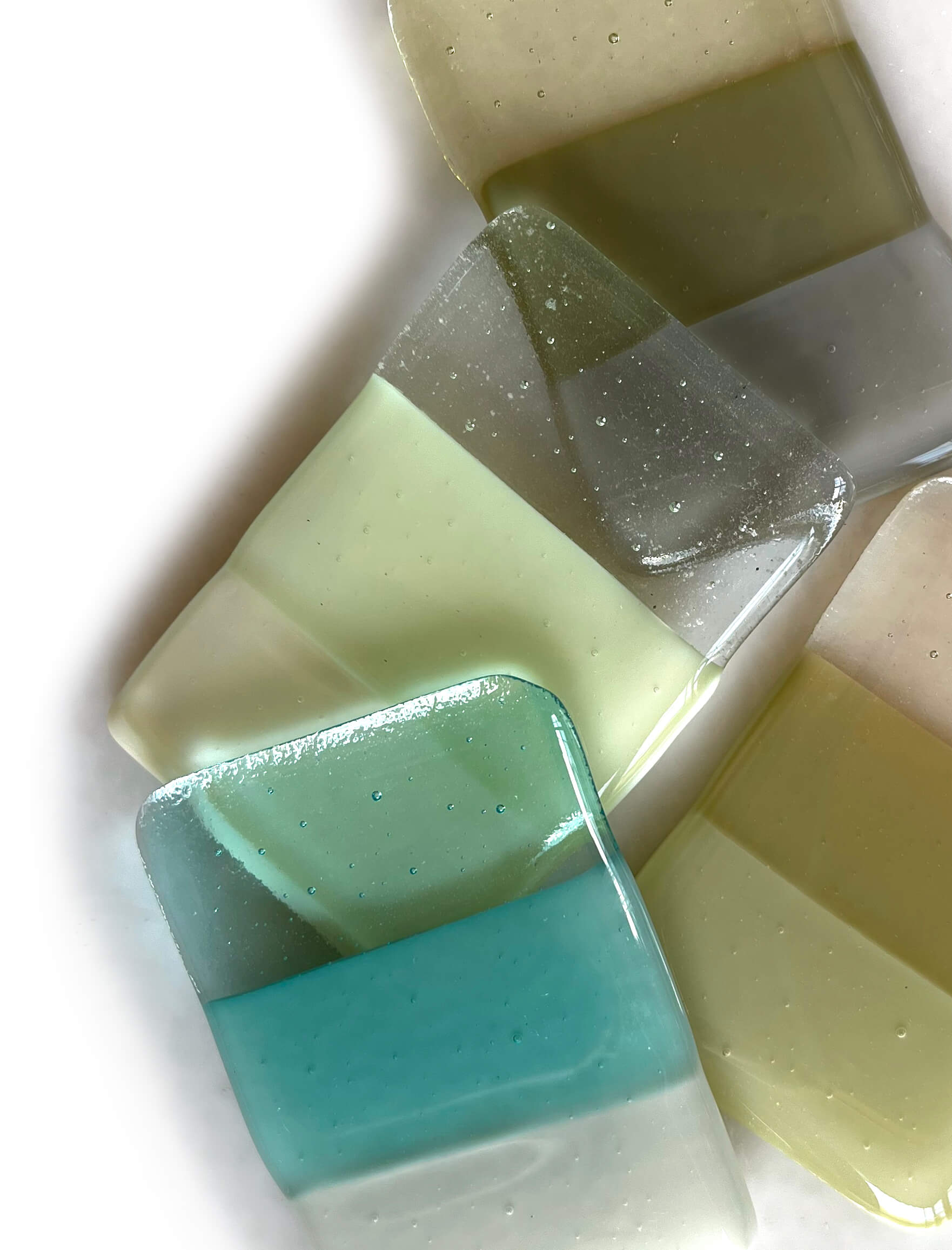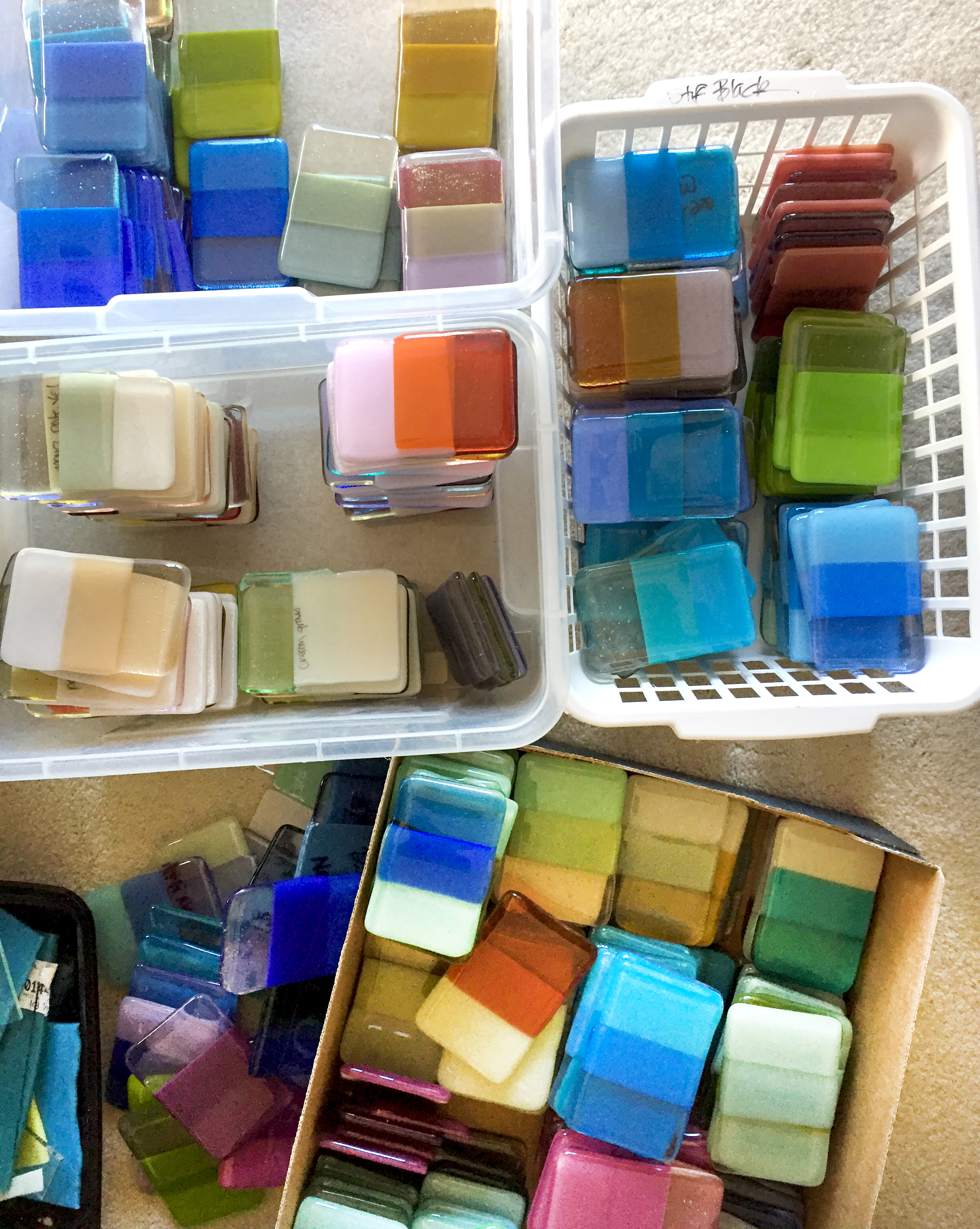 We did not begin with a plan to make over 600 colors, but things rapidly got out of hand and we just couldn't stop. And we did not come even close to all of the possible color combos in the Bullseye® sheet glass line. So there's plenty of room for independent exploration and discovery!

Take a look at our very popular e-book The Powder Blend Recipe Book
And The Powder Blend Recipe Book is the perfect complement to the new Sheet Glass Color Mixing Guide.
Over 1,100 new colors made by blending pairs of Bullseye® powders. You can read about it and order it here:
You can also find it on the Bullseye Glass website.


Check out our other tutorials.


We're always experimenting in the studio and developing new content. And some of our mini-courses are free.

We are proud to use Bullseye® glass exclusively for our tutorials, e-books and personal work.

Check your inbox to confirm your subscription